CRYSTAL BLUE LOTUS CH'I
Dedicated to creating health, and happiness within, allowing yourself to be the peaceful lotus in the pond
Finding that Tranquil moment and expanding that feeling so it is a continual lasting moment of complete calmness and contentment, igniting that spark inside to create the life you choose.
Crystals, Sound, Colour, Reiki, Feng Shui, Yoga all linked to create balanced ch'I energy.
The true aim of Vibrational Therapy and Reiki combined and all elements of yoga, that delves into your mind, body, emotional and spiritual side is to help find your true self and journey that you want to be on with the complete feeling of inner tranquillity that provides true happiness and creates balance, allowing us to be healthy inside and out.   That is all we ever really want inevitably, it is simply finding the tools to help make that happen.
It is allowing yourself to be open to possibilities, eyes wide open, no longer allowing the fear to hold you back, and trusting that nothing is set in stone, change and personal transformation is achievable.
By Improving our energy centres by infiltrating healthy vibrational Resonance ch'i throughout our physical, emotional and mental body, the more effective the energy flows within us, the more balanced we are, the healthier we become emotionally, physically, mentally and spiritually.
Vibrational Therapies have the ability to help you discover and strengthen your self-belief so as you can achieve your dreams. Not allowing us to give up when it gets tough, helping us to keep going, knowing that we will get there, and we can do it. Improving all aspects of our lives, creating balance, yin and yang.
Vibrational Therapies and Reiki are unique and supportive and have the ability to help you move forward and change your life as to how you want it to be, as we research the past patterns of your life, leaving no stone un-turned so as to find a solution to what you are needing help with, whether that be physical, emotional or mental as they are all connected. The Quality and the ability of the specific "Crystals" with comprehensive elements used is of the highest standard, combined with the essence of Antique singing bowls and comprehensive "sound" elements, alongside radiant lights of "colour", resonating with your particular energy frequencies, to fine tune your body's vibration. The empowering life force energy that "Reiki" brings with love and compassion.  This all allows you to release unwanted negative thought patterns and dense energy.
Feng Shui not too be underestimated, as it's elements; Fire, Earth, Metal, Water, Wood, Ether, Space, Air combined with intention, can and will enhance your home and life, creating space and healthy energy flow, therefore creates positive changes. Feng Shui combined with knowledge and intention and belief is incredibly powerful within the home and within yourself. It is so important to Feng Shui your home on a regular basis as it is a reflection of yourself and your life.
Yoga allows us to connect with awareness of our true selves' mind, body and soul, our inner & outer breath, creating flow and balance not only within ourselves but it can create the reflection of our external world to become clearer, opening up a path of opportunity's. It allows us to find the connection of the elements Water, Fire, Earth, Ether, Space, air within us and the strong connection with natures elements. Yoga is not about how flexible or fit you are, it is about connecting with yourself and working within your limitations and being kind to you, finding oneness with your breath, realising how amazing you truly are, no matter what age, size or physical limitations you may think you have, it is about connecting with your amazingness that is you. It is then that the magic happens and you realise I can do this.
Affirmation's allow us to change a negative into a positive, they can be so powerful if used with belief and intent they can create and change your entire world beyond your expectations.
By combining these several Techniques, it creates a doorway to the difficult issues that affect our wellbeing, allowing to get to the Root of the problem effectively and still allow the body and mind to heal, process and feel safe doing so. Allowing ourselves a fresh start, a blank canvas, new beginnings, creating a strong foundation.
It helps us find the direction that is right for us, so we can achieve our aspirations.
Although daunting some times to try new approaches to life, sometimes you have nothing to lose, as if we don't try we stay on the same path, but if we try and do things differently, it is inevitable that change and magic will prevail, life will hear you.  Opportunity's will appear and doors will open to change.
MY TEACHERS AND MENTORS
I have studied extensively in the following modality's with Sonette Schoeman the Well Respected Reiki Master/Teacher & International Metaphysics and Meditation Teacher, Yoga Teacher Trainer at Sonesha Academy & Wellbeing Centre, Gold Coast:  Reiki Masters/Teacher, Crystal Vibrational Resonance Therapy Masters, Sound Vibrational Resonance Therapy, Chakra Aura & subtle bodies, Meditation Masters, Space Clearing, connecting with your angels, colour Vibrational Resonance Therapy, Hatha yoga Teacher.
Studied Master Feng Shui in Malaysia with Lillian Too, well respected Feng Shui Master &   Author.
Imagine the possibilities if you dared to do something different today
Please do not hesitate to contact myself with any questions you may have in regards to these treatments or yoga classes. I do highly recommend that if you have not had any type of treatments before that you have a Reiki treatment with gradual introductions of vibrational Resonance Therapy's this is the gentlest but still very effective and extremely beneficial. It allows you to experience the benefits without being over whelming, especially if alternative therapy's is a new concept for you, it is a tranquil introduction. It allows a great starting point to start shifting things in your life that no longer serves you, and your ready for a fresh start in life filled with joy and unlimited possibility's.
It is never to late to bring happiness & tranquillity within your life, just trusting that you deserve a happy and healthy life is all it takes.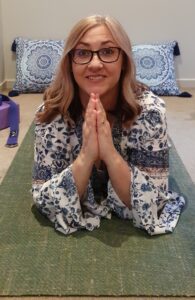 Melissa Ralston
Reiki Master/Teacher Practitioner, Crystal Master vibrational resonance practitioner, Sound & Colour Vibrational Resonance Therapy Practitioner, Feng Shui consultant, Meditation, Hatha yoga teacher.
"When you think, you can't, ask yourself what would happen if you could"
My name is Melissa Ralston, I am an experienced, dedicated and qualified Reiki Master Practioner, Crystal Master Vibrational Resonance practitioner, Sound and Colour Resonance Vibrational Practioner and Feng Shui Consultant, Guided Meditation, and Hatha yoga Teacher, which I am incredibly passionate about.  I Started my learning journey in 2010 gaining knowledge and experience in Feng Shui, then in 2012 my learning experience expanded into vibrational Therapy's, Reiki, and Hatha yoga,  which I have gained invaluable experience and have continued to add and build on my healing tools with compassion, honesty and integrity, whilst growing and expanding my knowledge and techniques.
My passion and commitment are to find continual ways of improving health and wellbeing naturally, helping to raise your vibration and create healthy energy flow with several techniques, allowing you to feel vibrant, healthy and have a fresh perspective on life so as to create positive change and healthy life style.  Finding that inner happiness and calmness within, and self-belief. Releasing anxiety and fears allowing you to move forward with ease.